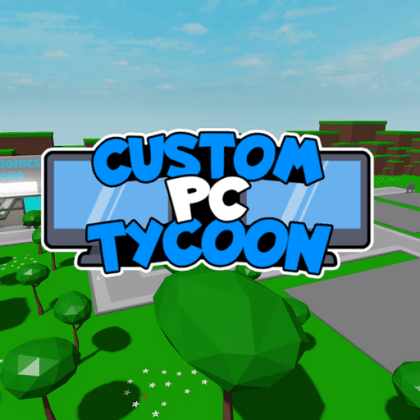 [? EGG HUNT!] Custom PC Tycoon!
---
🙋‍♂️ Creator
Fallen worlds official group
Game Details
        ?️ Welcome to Custom PC Tycoon! ?️ ⭐ Build your own PC and sell it for cash then buy better PC parts to create the most powerful PC! ⭐ Thanks for the amazing support and reaching 40K likes and 9M visits. Lunar new years code below ? ? Codes ? Lunar 7M Visits 30K Likes 5M visits NewUpdate 400k visits! Latest Update [3/15/22] - New Basement! - New Diamond Currency! - New Servers System ~ Basement - New Store/Shop! - New PC / Desk Items! - New Server Items! - Diamonds Leaderboard! - UI Changes - Bug Fixes - And More! ✨ Join the group for game updates! and a chat tag ✨ Any form of exploiting will result in a ban please report a user by letting developers know.