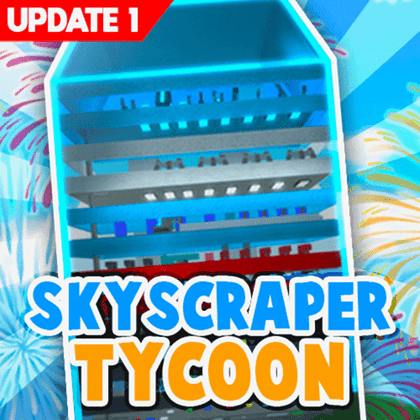 Skyscraper Tycoon Game Codes
Updated: June 24, 2022
---
About Game: Start construction of your dream skyscraper in Skyscraper Tycoon, a game that lets you build and design your very own skyscraper! Start earning funds by creating droppers on the ground floor, and with the money earned upgrade both the droppers and the skyscraper as you go. Power your skyscraper with different types of energy, including a Nuclear generator which will help you navigate during the night, and also help to show off your skyscraper's sheer size to other players.If the time comes, you can even purchase weapons to defend your skyscraper against intruders! With a wide selection of weapons available to you, including shotguns, pistols and knives, any unwanted guests will be sure not to step foot on your property again!
Codes Stats
1 Active Codes
2 Expired Codes
!
Codes from this game are case sensitive. They should be typed out exactly as they are shown.
explosion
This code credits your account with 2,500 Cash.