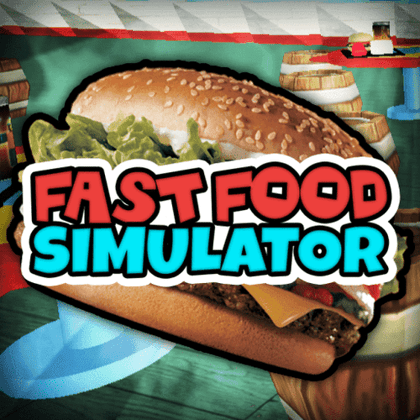 Fast Food Simulator Game Codes
Updated: June 24, 2022
---
About Game: Start a job at a local fast-food chain in Fast Food Simulator, starting all the way at the bottom as a janitor, and slowly work your way up to becoming the manager! Each new role involves an assortment of new tasks to take on so you'll always be trying out something new. Whether it be sweeping floors or unblocking toilets in the bathrooms, the harder you work the quicker you will find yourself in a higher position!Earn coins through each task you complete and use these in the in-game shop on a wide variety of items. Purchase pets to help earn extra cash whilst completing your tasks, or even different types of swords to keep the restaurant well defended against any burglars that find their way into the store!
Codes Stats
3 Active Codes
3 Expired Codes
!
Codes from this game are case sensitive. They should be typed out exactly as they are shown.
dragonpower
This code credits your account with the Dragon Larry Pet.
100cranky
This code credits your account with 1,500 Cash.
dankburgers
This code credits your account with 1,000 Cash.