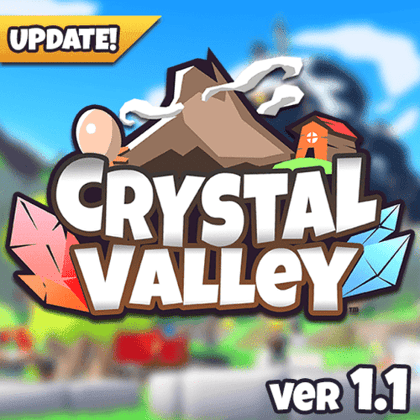 Crystal Valley Mining Simulator Game Codes
Updated: June 24, 2022
---
About Game: Set up your very own mining empire in Crystal Valley Mining, a game where you'll have to join forces with a selection of different animals in order to build up your fortune! By first entering Crystal Valley, you'll be welcomed by a series of prominent figures within the town. Through talking with the mayor, local veterinarian, as well as the eccentric "Sharkmelon", you'll be granted a plot of land as well as your first egg. Once you've hatched your egg, you'll be ready to begin mining at the nearby crystal fields where you'll earn a collection of random and exotic minerals. By selling these new-found crystals using the pets you currently own, you'll be able to earn in-game currency. Whatever you spend your hard-earned cash on is up to you - whether that be new eggs for pets, mining tools, or even just boosts for your character, you'll be sure to have endless fun in Crystal Valley Pet Mining!
Codes Stats
3 Active Codes
5 Expired Codes
!
Codes from this game are case sensitive. They should be typed out exactly as they are shown.
SHADYSPOT
This code credits your account with 10 Wheel Tickets.
THUMBSUP
This code credits your account with 150 Gems.
WHY2K
This code credits your account with 2 Bananas and 2 Rare Morph Cookies.