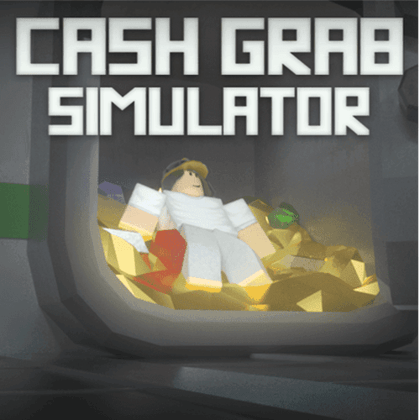 Cash Grab Simulator Game Codes
Updated: June 24, 2022
---
About Game: Put your salesman skills to the ultimate test in Cash Grab Simulator, a game that challenges you with selling as many games as possible. Start off earning cash by recruiting customers which can be found all across the map. Bringing them back to your store will start to earn you in-game currency, which can then be either deposited into the bank or spent on upgrades for you and your store. Through upgrading the games you have available for sale as well as by upgrading your backpack, you'll find yourself recruiting higher-end clients to your business which will vastly increase your earnings. Expand your game selection, build up your store, and work your way up to becoming the richest player in the game!
Codes Stats
0 Active Codes
7 Expired Codes
!
Codes from this game are case sensitive. They should be typed out exactly as they are shown.

No Active Codes found...
There are no available game codes for Cash Grab Simulator to be shown at this time. Be sure to check back later!